Book Baby Diaper Covers
Book Baby Quilts For Beginners
Book Bernina Big Book of Embroidery

BK Ber Big Book of Presser Feet


Price

$ 98.99

Quantity:

This item is not available for purchase online. Please call 251 634-3133 to order.



Book Bernina Big Book of Serging

BK Ber Big Book of Presser Feet



Out of Stock
Book Create with Cork Fabric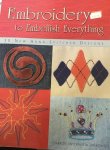 Book Embroidery to Embellish Everything
Out of Stock
Book Encyclopedia of Sewing Techniques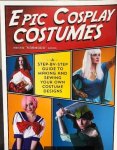 Book Epic Cosplay Costumes
Book Free-Motion designs for Borders
Book Hoop It Up
Out of Stock
Book Kaye England's Voices of the Past
Book Kwik Sew Swim & Actionwear

BK KS Lingerie


Book Machine Embroidery in 6 Easy Lessons

6 easy lessons about Machine Embroidery


Book One-Piece Wearables
Book Photo Transfer Handbook
Book Photo Transfer Handbook
Book Quilter's Academy Vol 1

BK Quilter's Academy Vol 2



Out of Stock
Book Re-Inventing Chenille
Book Sew Creative
Book Sew Fab
Out of Stock
Book Sew Gifts
Book Sew Kraft-tex Bags
Book Simple Sewlutions
Book Singer Tailoring
Book Stamp Stencil Paint
Book Sulky Secrets to Successful Stabilizing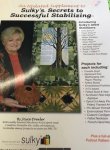 Book Sulky's Secrets to Successful Stabilizing update
Book The New Camp Shirt
Book The T-Shirt Quilt Book
Book When Dreams Flower Jenny Haskins

JH Book When Dreams Flower


Books Quilting

Free Motion Designs for Borders Setting


Books Quilting

Free Motion Designs For Borders


Butterscotch

Butterscotch


Design Pack Floriani Family Lace Collection

This historical collection with over 120 embroidery lace designs has been recreated from Walter Floriani's original family lace and packaged with a few of Walter's favorite products picked out just for you! Personally experience why Floriani is the nam


Fabric Embellishing: Basics and Beyond
Kid Stuff Applique Book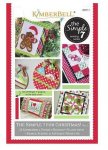 Kimberbell The Simple 7 for Christmas - V 1

Decorate for the Christmas season with 7 simple sewing and applique, projects!


Pattern Tuffet w/ Foundation
Quick Quilts Magazine
Sew Adorable Book